Environment´s information
The most visited touristic place of its environment is, without hesitation, the Celt-Iberian Romanesque site of Tiermes, which also has a museum, Romanesque hermitage with arcade gallery and a rock medieval necropolis. In Retortilo there are remains of its wall and a wonderful door to the East. More to the South, crossing the Mountain Chain Pela, the tourist gets into lands of Guadalajara and he/she can go to Atienza or see the Moorish trellis of Albendiego. If the traveller is walker, he/she can follow the canyon which is born in Tarancueña and get close to the small but wonderful villa of Caracena with its wonderful historic-artistic heritage (bridge, two churches and one of them with arcade-Romanesque gallery, the gothic roll, the small streets and the castle).
Tarancueña
It is located in the SouthWest of the province of Soria, in the last foothills of the mountain chains of Pela and Ayllón. They are known such as "the wastelands of Soria", landscapes of big hardness but of beautiful contrast at the same time and splashed of colorful valleys. There are some crabs in the river and an old beech tree which crowns the village. The parish of our Lady of Remedies is from the XVI century and it keeps a Romanesque baptismal font and Romanesque elements in the triumphal arch as well as some medieval stelas.
Tours

* The church of "Our Lady of Remedios".

* The Christ of Carrasquillo.

* The natural spring of "fuentesanta".

* The archeologic Celtiberian Romanesque archeologic Site of Tiermes.

* The Medieval Villa of Caracena.

* Rello.

* The Ancient Oak-tree of Valderromán.

* The Oak-tree of Tejera Negra.

* The Black Villages.

* La Fuentona.

* Calatañazor.

* Gormaz.

* Berlanga de Duero.

* Atienza.

* Ayllón.

* The Canyon of River Lobos.

* El Burgo de Osma.

* San Esteban de Gormaz.
Activities
Hiking, Hunting, Fishing, Mycological routes, Culinary Routes, Wildlife Watching, etc ...
WHERE TO GO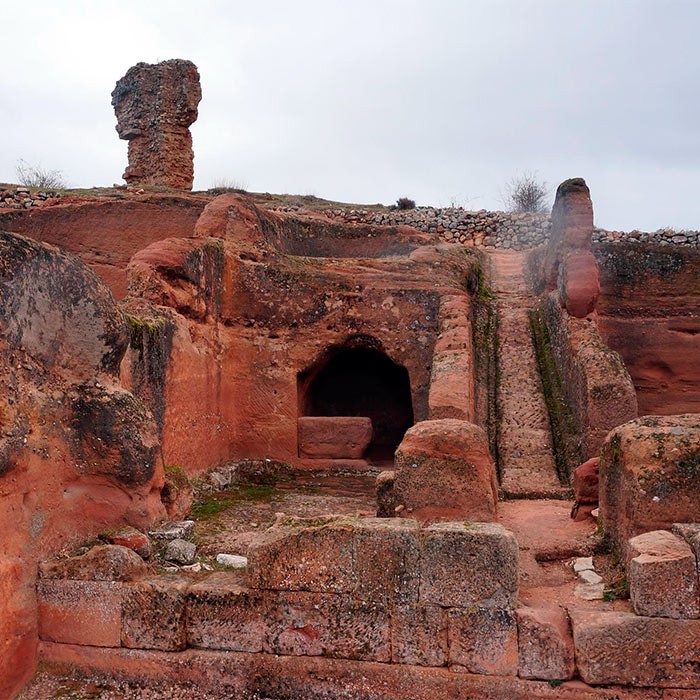 Yacimiento de Tiermes
En el suroeste soriano sorprende al visitante la ciudad pétrea celtibérica de Tiermes en la zona sur del yacimiento, y su foro romano igualmente fascina, así como la ermita románica. Hay además un bue...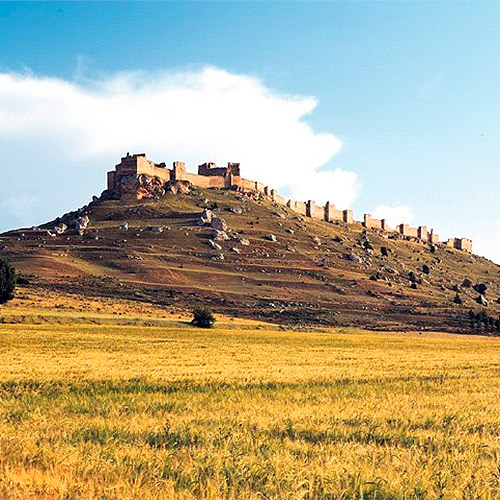 Castillo de Gormaz
Monumento Nacional desde 1931. El castillo más grande de Europa. Califal, del siglo X, época de Almanzor. El Duero gira en torno al espolón rocoso que lo asienta. El Cid fue su alcaide y caído en desg...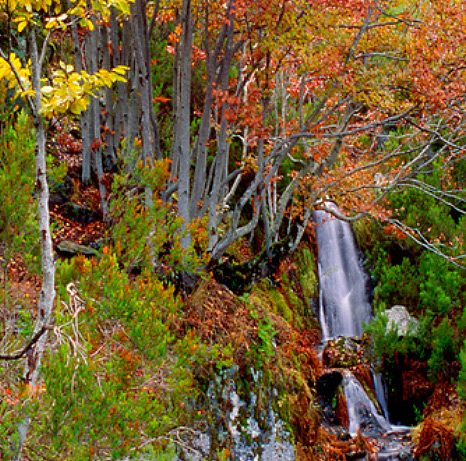 Hayedo de Tejera Negra
Por la riqueza natural que ofrece; junto a la vegetación natural es un lugar de obligada visita. Configurado por los ríos Lillas y Zarzas, y un excepcional bosque de hayas, donde no es difícil observa...
UPCOMING EVENTS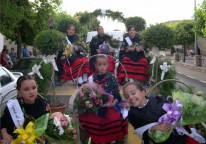 Santa María Magdalena
En San Leonardo de Yagüe, del 22 al 25 de julio
El 25 de julio, día de Santiago, es costumbre finalizar las fiestas con la tradicional caldereta, un guiso que tiene como base la carne de vacuno y que se reparte colectivamente entre los vecinos y nu...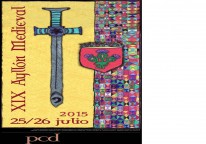 Fiesta de Ayllón Medieval
En Ayllón, del 25 al 26 de julio
Ayllón Medieval, una forma de conocer la villa de la mano de su historia, sus gentes y un sinfín de actividades y propuestas que amenizan la fiesta y la convierten en inolvidable.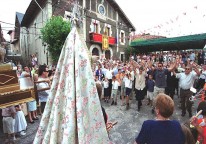 San Roque-Asunción de la Virgen
En Navaleno, del 14 al 18 de agosto
Incluye la fiesta de la Caridad, que tiene lugar en el paraje llamado Fuente del Botón. En estos festejos estivales tiene lugar la Corrida del Toro. Cabe decir que en las tres fiestas en las procesion...